Twitter Takeover: What Elon Musk's Twitter Purchase Means for the Platform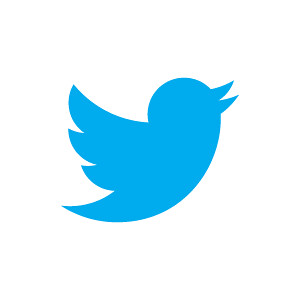 On October 27th, 2022, Elon Musk finalized his acquisition of Twitter, one of the largest social media platforms in the world. Musk's purchase first started on April 14th, 2022, when he  made an offer of $44 billion to Twitter's board of directors, which was accepted on April 25th. As soon as Musk took over, he took the company private, fired several top executives, and began making reforms to the platform. These reforms included creating a content moderation council to handle free speech, and laid off half of the workforce. Responses to Musk's takeover have been split along party lines. Republicans and other right leaning groups have been praising his planned reforms and prioritization of free speech, while Democrats and other left leaning groups have raised concerns over a potential rise in misinformation, disinformation, and hate speech. But what does Musk's takeover really entail for the platform?
Elon Musk's main selling point for his version of Twitter would be its new prioritization of free speech, offering two main methods to improve the platform. His first method was to restructure the content moderation policies by forming a content moderation council. This was announced via a tweet from Musk, where he stated that the members of the council would have "wildly diverse viewpoints," and that "No major content decisions or account reinstations will happen before that council convenes." Musk has yet to release any more information on this content moderation council, but some people have already expressed criticism, citing Facebook's content moderation council as an example for why Musk's decision may not work out. 
Musk's second method to encourage free speech was in the removal of permanent bans as a punishment, which has resulted in controversy due to its execution. Musk decided not only to stop permanent bans, or permabans, in the future, but also reinstate previously banned accounts, the most notable of which being former President Donald Trump. On November 18th, Musk tweeted out a poll, asking whether or not he should reinstate Trump, which resulted in a 51% majority voting yes. He was reinstated the next day, and has since remained inactive, making it unclear if Trump intends to return to the platform. Other notable accounts that have been reinstated include Jordan Peterson, Marjorie Taylor Greene, and Andrew Tate, three very controversial figures. These four accounts were banned for the spreading of hate speech and misinformation, sparking debates on whether hate speech and misinformation are free speech, and if they should be allowed to flourish.
A final notable change that Musk made was in his Twitter Blue program. Twitter Blue took the privileges and displays of verified Twitter accounts and made these features a subscription service. For $8 a month, Twitter users can now have the verified blue check mark  next to their name, bookmark folders, reader view, undo tweet options, and other premium features. Twitter Blue was Musk's way of offering people more access on Twitter. However, Twitter Blue greatly underperformed, making only $4 million per month, which is the average daily cost of keeping Twitter up and running. Twitter Blue also resulted in lots of imposter accounts, where people disguised their accounts as verified pages for real corporations, made an outrageous tweet, and resulted in the real corporation taking a negative blowback. One example is with Eli Lilly, where someone made a verified account impersonating the pharmaceutical company, and tweeted out that insulin would now be free. The result was a severe drop in stock prices for Eli Lilly.
Elon Musk's first month owning Twitter has been one of controversy and poor management. With the failure of Twitter Blue, the silence from the content moderation council, and reinstatement of controversial figures, it would seem that Musk's decisions have been mostly negative. But can Twitter be saved? Will Musk turn the platform around? Or will this turn out to be Musk wasting $44 billion? Only time will tell.