The Democratic Primary: Super Tuesday and Beyond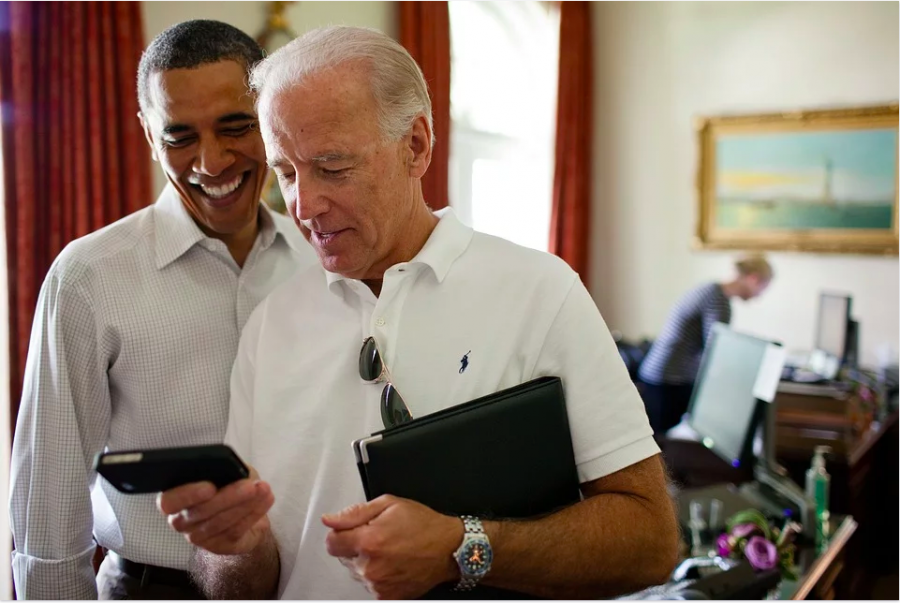 The Democratic Presidential Primary has been going on for the last couple of months and it is the race that decides who will seemingly run against the incumbent president, previously impeached President Trump. Beating Trump is one thing all of the candidates seek to do, so they are all devoted to endorsing the other candidate when it comes to the general election. When Felicia Froio '21 was asked about it, she remarked, "Yeah I think that unity is crucial for any political party, especially if they want to beat Trump. Personally, I am interested to see what happens." The way the Democratic primary works is, in some ways, similar to the Electoral college; party members vote by state, and delegates on behalf of each state then vote for a nominee based on the primary results. However, there are some key differences; namely, primaries are not "Winner take all". For example, Delaware has 17 delegates that are tied to the results of our primary, and a candidate usually gets delegates proportional to what percent of the vote they get. Additionally, The different states all have their primaries planned for certain, often separate days. The most important day in the Democratic Primary is Super Tuesday, where over 1,000 delegates are up for grabs.
    Super Tuesday, which took place on March 3rd this year, was when Alabama, Arkansas, California, Colorado, Maine, Massachusetts, Minnesota, North Carolina, Oklahoma, Tennessee, Texas, Utah, Vermont, and Virginia all held primary elections and gave out their delegates. Soon after that, there was Super Tuesday II, where Idaho, Michigan, Missipi, Missouri, North Dakota, and Washington State all voted. Between these two "super" days, a majority of the delegates needed to win the primary are handed out. Lucy Taylor '21, before Super Tuesday, when asked about the democratic primary said, "Super Tuesday really shows just how important momentum is in this primary race. The next few days, for better or worse, will decide the structure of our democratic structure for the years to come."
     In order to realize the effects of Super Tuesday, it is helpful to realize how things were before voting began. On March 2nd, the day right before, Biden and Sanders were both polling nationally at around 26%, while Michael Bloomberg trailed behind with 18%, then Elizabeth Warren with 11%, and Mayor Pete Buttigieg and Amy Klobuchar had 12% combined. That very same day, Klobuchar and Pete also dropped out and endorsed Joe Biden. Biden also received endorsements from previous candidates like Cory Booker and others in the days to follow. This would prove crucial in Biden's momentum, who is seen as the experienced moderate, and with many of Obama's supporters after being his Vice-President for eight years. Bloomberg and Warren were both hoping that during Super Tuesday they could take over the candidate who is most similar to them, Warren with Sanders, and Bloomberg with Biden. Despite Bloomberg's generous donations to his own campaign due to him personally being a billionaire, which many of the other candidates criticized, and the only primary he won was American Samoa. Warren also disappointed a lot of her voters, and she too was unable to gain momentum and dropped out soon after Super Tuesday.
    Unsurprisingly, The COVID-19 (Coronavirus) Pandemic has also had its effects on the election, like the many other aspects of life. One of the more obvious effects is that there is now less primary news, as most of it is focused on COVID. Many states have postponed their primaries, however, or changed their rules to accommodate mail-in ballots. For the candidates, it has been a time to prove their leadership in harsh times, especially in contrast to President Trump's initial failure to act on the Virus. Senator Sanders has used this opportunity to fundraise for disaster relief, while there has been some criticism of Biden for being so silent during the pandemic.
     When asked about the election, Mr. Easter said, "I am happy to see that Biden is in the lead although I don't think that he is fit to be President because of his age." Overall, it becomes clear that while the moderate wing of The Democratic Party has consolidated around the former Vice-President, he is by no means considered a perfect candidate. Bernie Sanders, the self-proclaimed socialist, who is also seen as the leftist candidate, has been seen as representing the progressive wing of the Democratic Party. Many more moderate voters are critical of his ambitious and expensive plans, that many believe would have unforeseen costs and consequences. This is one reason why Bernie has not been doing as well as his supporters have expected either. In the end, the last couple weeks have shown that consolidation within moderates the week of Super Tuesday has led Biden to reclaim his position as the frontrunner of the Democratic Primary.