Breakouts and Busts: The Best and Worst Players in Fantasy Football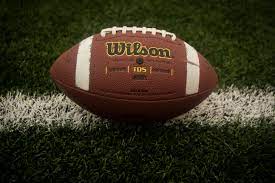 The NFL (National Football League) is one of the largest professional sports organizations in the world, even though it is only based in the United States. Many fall in love with the game and find ways to be involved. NFL fans searched for ways to make the game more interactive for the average viewer, and that led to the creation of fantasy football. 
Fantasy football is a game where you start a league with people you know and act as the general manager of your own football team. The league starts with a draft before the football season, where each team is given a random order of draft picks with one per round. There are on average 16 rounds per draft to fill each roster spot. In this draft, the team manager will draft whoever they believe will bring the most value to their team, just like a GM would in a real NFL draft. Once the NFL regular season starts, these drafted teams are matched up against each other. The score is determined by the real life stats of the players drafted that week, and the scoring system differs from league to league. The two types of scoring systems you see are standard, and PPR (points per reception). Both types of leagues give a specific amount of points for amount of yards gained and touchdowns, but PPR leagues also give a point for every catch a receiver, running back or tight end gets. Then, it becomes the fantasy owner's job to start or sit players at each position by predicting who has a preferable matchup and/or will score the most points. The managers can also trade their players with other managers and pick up players that are available in free agency. Free agents are any player that isn't on a team, whether they were never drafted, or they were dropped by another manager. 
Due to the fact that fantasy football is based on the manager making decisions, it brings a high margin for error. There is nothing stopping managers from making poor draft or trade decisions that could ruin their team for the year, so naturally this happens fairly often. Great NFL players also have off-games, and sometimes even off-years, and this can be another factor that can ruin the year for fantasy managers. For example, Jonathan Taylor was the highest scoring fantasy player for the 2021-22 season, and many managers drafted him with the first or second pick this year, but injuries have mostly ruined his season so far, making him the 20th scoring running back and 62nd scoring player overall in standard, and 21st running back and 73rd player in PPR. "Jonathan Taylor was one of the first picks in my league but he was dropped to free agency a few weeks ago." Drew Huneycutt '24 is a Friends school student and member on the football team, and he stated that one of the top picks this year was dropped due to how bad his year has been in fantasy. Another player that has been terrible in fantasy this season is new Broncos QB Russell Wilson. Wilson has consistently been one of the best quarterbacks in the league for nearly 10 years, and it has been the same in fantasy football. However, this year, Wilson ranks 21st for all QBs and 37th overall and is on pace for the worst season of his career. 
With fantasy football success mostly being based on how the manager is able to draft and trade, there are also random fantasy breakouts that happen. Cooper Kupp in 2021 is a prime example of this, as he was taken in the later rounds in most leagues, and had the greatest wide receiver season in the history of the NFL. This year, Saquon Barkley has been a big surprise, as he had an amazing rookie season in 2018, but since then has been plagued by injury until this year. This year Saquon is ranked as the 5th best back in standard and 6th in PPR. "My biggest surprise has been Saquon because he was very injury prone and hasn't shown anything since his rookie year." This quote is from Braden Shipp '24, a Wilmington Friends student who plays fantasy football. Braden drafted Barkley with his 3rd round pick, meaning that every other manager passed on him at least 2 times. 
Fantasy football is a fun way for fans from anywhere to feel involved with the NFL, especially if their team isn't playing at the time, but that doesn't make it a perfect game. There are many flaws because league managers don't control whether a player has 4 touchdowns in a game or not, but that doesn't make it any less fun.