Ketanji Jackson Confirmed as the Next Supreme Court Justice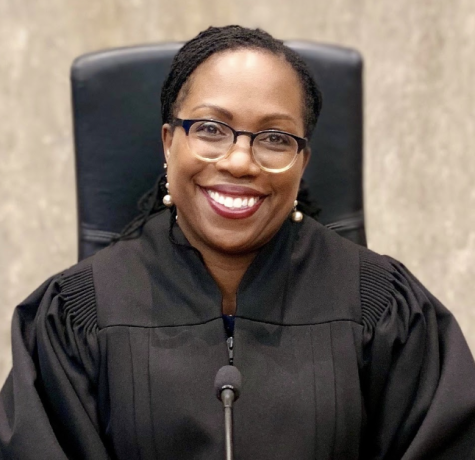 On February 25, 2022, President Joe Biden announced his nomination of Ketanji Brown Jackson for the Supreme Court. She was later confirmed as the next Supreme Court Justice on April 7, 2022 and will later replace Justice Stephen Breyer when he retires after the end of the summer term. Judge Jackson will be the first black woman to be an Associate Justice of the Supreme Court.
Justice Stephen Breyer announced his intention to retire from the Supreme Court earlier this year. The White House has been trying to find a replacement since then. It was a long, tedious process 
Jackson is a Harvard University and a Harvard Law School graduate. While attending Harvard Law School, she served as an editor of the Harvard Law Review. After Jackson graduated, she held three clerkships with federal judges, one of them being a clerk to Justice Breyer in 1999. From 2005-2007, she served as a public defender. Jackson will be the only judge on the bench to have experience as a public defender. She is one of the most qualified candidates to be confirmed to the Supreme Court.
She was confirmed with a majority of 53-47. The vote itself was along party lines with democrats voting for and republicans voting against. Senators Mitt Romney of Utah, Susan Collins of Maine, and Lisa Murkowski of Alaska were the only people to cross party lines and vote for Judge Jackson.
The Supreme Court is going to continue being more conservative, even with the additional libral judge due to the fact that Judge Jackson will be replacing a libral judge herself.
"In the 233-year history of the Supreme Court, never, never has a Black woman held the title of Justice," said Senate Majority Leader Chuck Schumer. "Ketanji Brown Jackson will be the first, and I believe the first of more to come."
Celebrities have taken to social media to add their congratulations. "I was so moved to see Justice Ketanji Brown Jackson confirmed this afternoon," wrote Michelle Obama in an Instagram post. "So many women of color now have a new role model to look up to as she serves on the highest court of the land. Thank you, Justice Jackson, for giving Black girls and women everywhere—including my daughters—a new dream to dream, a new path to forge, and a future we can all be hopeful for..
Judge Jackson gave her thanks to all who helped support her along the way at an event on the White House South Lawn on Friday, April 8. She said, "It has taken 232 years and 115 prior appointments for a Black woman to be selected to serve on the Supreme Court of the United States, but we've made it! We've made it — all of us."
Layla Baynes '25 echoed Obama's excitement of having Judge Jackson and added, "As a country I think we still have a lot more work we need to do. We have a lot farther to go and this is another step forward for black women. The American governement still has a long way to go before it is diverse."