Is The Marvel Cinematic Universe Losing Popularity?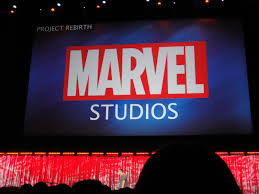 As the release of the next Marvel movie gets closer and closer, fans are both excited and concerned over its prospects. While it is likely to offer fun fights, witty dialogue, and breathtaking visuals, many are concerned that these movie aspects are being brought to the forefront, with no plot or characters to back them up. But why have people's expectations changed after years of appreciation for this franchise? There are two main reasons.
The MCU is slowly declining in popularity due to the conclusion of the Infinity Saga. While this argument seems false at first glance, a closer analysis proves it. Black Widow flopped at the box office, making $183 million with a $200 million budget. However, Black Widow was also available for purchase on Disney+, which likely hurt its numbers. The same cannot be said for the next two films. Shang-Chi and the Legend of the Ten Rings made $224 million, which made it a success, but it grossed less than films such as Iron Man, Iron Man 2, and Thor, the first three MCU films. Then, the controversial film The Eternals was released. It is currently the lowest critically rated MCU film, and grossed $164 million at the box office, with a $200 million budget, resulting in another flop. The MCU, whose box office numbers have been steadily rising, is now falling back to where it was at its creation.
Many fans believe that the MCU has declined in quality, as well. Every cinematic release since the beginning of the pandemic has received mixed reviews, at best. The Disney+ shows have fared worse. While some viewers loved the shows, others have criticized them for poor writing, idiotic fight scenes, character assassinations, and failing to expand the world of the MCU. Some of these critics dislike the whole franchise. However, these shows have turned many previous fans away from the upcoming releases.
Whether you enjoy the modern releases from the Marvel Cinematic Universe or not, there is no denying that general audiences have lost some interest in the franchise. There is no longer a feeling of excitement over each release, nor many people talking about them. The profits are nearing an all-time low, and more fans are falling out of love with the franchise. While the future looks bright, with newfound interest after Spider-man: No Way Home, perhaps it is best to lay this powerhouse of entertainment to rest. It was a fun ride, but good times always come to an end. Or maybe more good times are just around the corner, and we only need to make it there. Only time will tell.