Freshman Workshop: Opening Doors for Discussion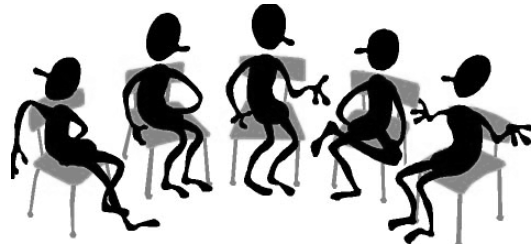 On October 4th, 2017, Wilmington Friends School hosted the annual Freshman Family Workshop, an event that focuses on the risks of drugs and alcohol. This was a mandatory learning experience for all freshmen and their families. Lynn Puritz-Fine, upper school Dean for Students, organized the seminar, which took place in the upper school library from 7-8:30 pm. Credible speakers provided informational and personal presentations, while students and families participated in interactive workshops to further understand the depths of drugs and alcohol.
    In the letter sent to freshmen parents regarding the workshop, Puritz-Fine wrote that the goals of this event were "to facilitate more comfortable/informed conversations between parent and child about substance abuse, enhance the comfort level between home and school around issues of substance abuse, encourage students to communicate their needs/concerns/issues around substance abuse to caring adults, and support students who are making healthy decisions about substance abuse."
    Puritz-Fine also included that a main goal of this experience was to provide information to families about pro-active, preventative parent to parent advice, the current drug and alcohol environment here in Delaware, the emotional and physical consequences/tolls of substance abuse, and the processes/policies currently in place concerning substance abuse at WFS."
    The panelists at this event included Devon Adams, Certified Athletic Trainer at WFS; Julie Reinke Hazzard, former worker at the Pacific Institute for Research and Evaluation, former substance abuse counselor at the Treatment Research Institute in Philadelphia, and now works for Fairville Friends School; Susan Janes Johnson, a Content Strategist with EY Intuitive in Philadelphia and Wilmington Friends School Trustee; Andrea Rocanelli, a judge in the Delaware Superior Court, who was a leader in the Court of Common Pleas' Drug Diversion Program and now serves as the presiding judge of the Unified Mental Health Court; Christine Storm, Regional Director of Student Assistance Program in the Greater Philadelphia and Washington, D.C. areas; as well as Lynn Puritz-Fine herself, who teaches Decision Making to 8th graders.
    When asked about the importance of exposing freshmen to this mandatory workshop, Puritz-Fine commented, "It is important for freshmen to attend this event, because they are already being exposed to making such decisions. Inevitably, their social worlds are expanding. In addition to educating and informing our new high school students, we want to bring parents together because it is good for them to meet and support each other from the beginning. It also gives us a chance to talk about school rules with freshmen who are new to the upper school, as well as legitimizes those important conversations between parent and child. The ride home is  almost as valuable as the workshop itself – we take care to provide families with a query in order to continue the conversation."
    While one of the objectives of this event was to inform freshmen about the risks of drugs and alcohol, another intention was to establish safe spaces for discussion. Puritz-Fine added, "There are stats regarding all high schools in the US – 50 percent of all students experiment with drugs and alcohol and 50 percent do not. No matter your choice and who you are you, will have friends who feel differently that you do. It is good to validate that situation and put it on the table; it's also important for parents to understand that even though we are a private school, our kids can still make bad decisions – that's just life. We are not immune to problems of addiction or self-medication. But it's important to underscore that no one ever got into trouble for telling us they have a situation – we are a resource for help, and the path of discipline is very different from that of support.
    It is important for freshmen and their families to recognize that Wilmington Friends School provides an environment where students are encouraged to talk. The Freshman Family Workshop allowed families to come together for the purpose of education, motivation, and inspiration. Wilmington Friends School hopes that students and families alike will remember this workshop as a positive experience that opened the doors for colloquy and acceptance. Thank you, Lynn Puritz-Fine, all of the speakers, and freshmen families who made this night possible!