Lunch and Learn with Cartoonist Rob Armstrong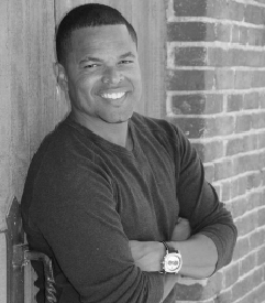 This September, Wilmington Friends School welcomed cartoonist and motivational speaker Rob Armstrong to hold a Lunch and Learn. Armstrong is a successful cartoonist, well known for his creation of the comic strip "JumpStart." In recent years, he has branched out from just cartooning, writing a self-help book and memoir titled Fearless: A Cartoonist's Guide to Life, and speaking everywhere from schools to TEDx Talks. However, he was not always so successful, and the lessons he learned along his journey are what led to his talent for motivational speaking. During the Lunch and Learn, he shared these lessons with students.
    Armstrong gave background on himself and the struggles he went through to be the successful man he is today. Now, looking at his experiences and books that he published, one would never expect the perseverance that he needed to gain the credibility that he has today. Coming out of college, where his talents as a cartoonist were fully recognized, Armstrong was hit with the harsh reality of the publishing industry. Going from publisher to publisher, he was repeatedly shut down, and where many people would give up and choose a new career path, Armstrong stayed true to his passions and did not quit until he was finally published. This kind of perseverance was pivotal in shaping who Armstrong is today and one of the most crucial lessons he emphasized during his speech.
    After telling the story of what he went through to become the successful cartoonist he is today, Armstrong spoke more on other issues, namely the importance of diversity in America. Due to Armstrong's speaking ability, he was able to make his message clear. Robb Armstrong's Lunch and Learn portrayed strong messages of great importance relating to perseverance and diversity in an interesting and engaging way, filled with anecdotes and subtle humor.
   Students had an incredible response to this Lunch and Learn. Ellie Bradley '19 had this to say about the speech: "I learned how we shouldn't give up no matter what, even if our goals have a lot of obstacles in the way, because Robb Armstrong was able to persist through people telling him he wasn't good enough, and look where he is today!" Nearly everyone left the speech talking about how motivated and inspired they were by Armstrong to go after their goals even though it might be difficult. Additionally, students loved Armstrong's use of cartooning to tell the story of his life. Ruth Hazzard '19 spoke fondly of this aspect of his Lunch and Learn. "It was so interesting," says Hazzard, "to see him actually drawing the characters as he was telling stories about them!" This hands on approach to the speech was extremely appealing to students, keeping them engaged as they saw Armstrong's cartooning talents come to life. Unsurprisingly, Armstrong has become such a popular and passionate motivational speaker, because his ability to teach important lessons in an engaging way helped his message to resonate with the student body here at WFS!