An Overview of Holiday Shows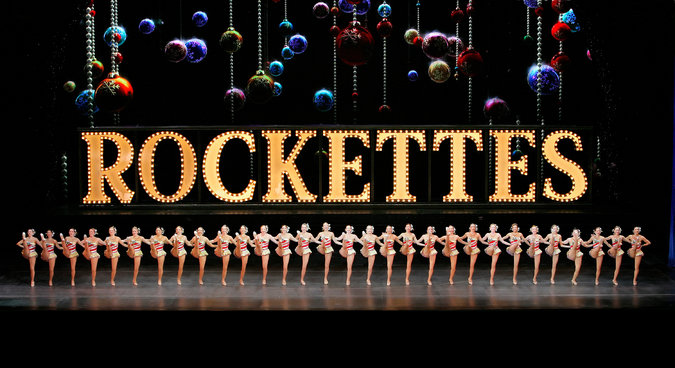 Maggie Martelli-Raben, Entertainment Writer
December 21, 2016
Every holiday season, people look forward to seeing their favorite holiday shows live. Likewise, families look forward to watching their favorite holiday specials and movies. Many famous holiday shows have been turned into musical productions. Some shows only live productions, such as the infamous Radio City Music Hall Rockettes, that run from November to January in New York City. Tickets to that show, and other unique holiday shows, can be extremely expensive. For most families, seeing a holiday musical is somewhat of an infrequency, and could be a pleasant surprise for many kids throughout the holiday season. The shows portrayed as musicals offer a different way to view classics, especially for those interested in music. "A Christmas Carol" is an example of a holiday show that has been rendered into both a musical (featured on broadway), and as a movie. Holiday shows offer viewers diverse ways of seeing their favorite shows.
Starting in November, theatres everywhere begin to feature holiday shows. While New York is the first city that might come to mind when thinking of attending one of these, most major theatres in various cities around the U.S will feature holiday shows around the fall and winter months. For the Wilmington community, the Wilmington Ballet Academy of dance puts on their variation of "The Nutcracker" on December 3rd and 4th, at the Dupont theatre. This is a highly valued tradition for the dance community in Delaware as this will be the 50th anniversary of this performance. Jake Nolen '17 said, "I think live productions are a cool experience because you feel like you are part of the celebration. They are very engaging, and they are fun to sing along." Holiday shows come in many different forms and the Nutcracker is a prime example of this because it is a ballot and does not feature any singing, and has minimal talking at all.  The show is family friendly and appropriate for children of any age. Mary Agne '18 has taken part in this musical for a number of years. In edition, Dupont will also feature "Broadway Christmas Wonderland," a Christmas show displaying singing, dancing and acting alike.
Although holiday shows are an innovative way for people to experience the holidays, not everyone has the opportunity, time, or interest in seeing a show. Jack Hanson '18 says, "I prefer holiday movies, because it is so much easier to just be on the couch with your family, and much more comfortable too." The network formally known as Abc Family, now called Freeform, offers 25 days of christmas classics, ranging from the old animations, such as frosty the snowman and rudolph, to newer more modern movies like Tim Burton's, "A nightmare before Christmas", and "Elf" starring Will Ferrell. While these movies offer unique perspectives on Christmas, "25 days of Christmas" does not feature shows and movies from any other holiday. While there is definitely a lack of shows for those that celebrate the Jewish holidays, there are a few including "8 crazy nights" and "A Rugrats Chanukah."
Comparing holiday musicals with shows and movies is comparing two completely different things. It is always fun to dress up and go see a show, but it's also nice to hang out at home. Both include the same holiday spirit, but in totally different ways. For those people that do not feel like spending the money, but still wish to get out of the house, a trip to the movie theater is a viable option as well. Every year production companies release new holiday themed movies that are shown in movie theaters in the months of November, December, and often January as well. Seeing one of these movies can be an activity for a rainy (or snowy) day, and can get people out of the house, as well as put
them in the holiday spirit. Whether it is taking a trip to the theatre, or to the couch this season, enjoying a holiday show, movie, musical, or even ballot is a great way to get into the holiday spirit.