Holiday Music: When is it too Early?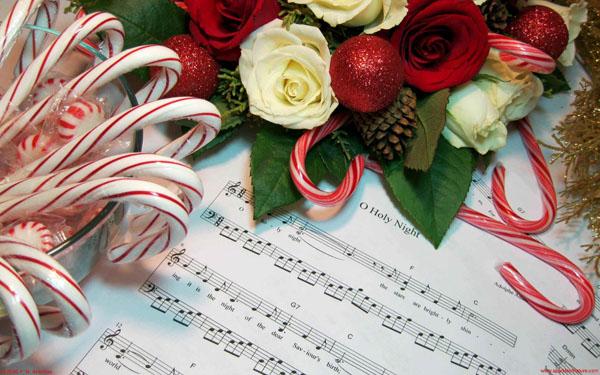 Autumn decorations are being taken down and stored for Halloweens and Thanksgivings to come. Many look forward to Halloween for weeks and prepare our costumes, but when that weekend finally comes to a close what is next? Thanksgiving follows close behind and the holidays officially begin, but when is the right time to begin listening to holiday music? Some refuse to listen to holiday music anytime before December. Ryan Evans '20 commented, "Anytime during December, but not before then." He feels very strongly about the correct time to listen. Others use the day after Halloween to mark the time to begin spreading the holiday cheer.
The well-known song "All I Want For Christmas Is You" by Mariah Carey was released on November 1, 1994. At its release, this classic Christmas song was enjoyed for two months before Christmas, marking the start of the holiday season well before December. However, social media plays a part in this controversy and presents many different claims for the appropriate time to start listening. For example, many memes have been made about people beginning to listen to their Christmas playlists just as they finish Thanksgiving dinner or just as they put away their Halloween costume. However, similar to Mariah Carey, there are many other artists who released their music just as Halloween wrapped up.
Michael Bublé released his album "Christmas" on October 14th. On the contrary, Ariana Grande released her Christmas album "Christmas And Chill" only one week before Christmas last year. Alonia Needs '19 pointed out that there is no Thanksgiving music. She explained, "Before Halloween is too early, but as soon as Halloween ends you can start listening to your music to get into the holiday spirit!" Needs also notes how wearing fuzzy socks and lighting holiday themed candles is the perfect way to listen to your favorite playlist. Jenks Wittenberg, Upper School Computer Science Teacher, explicitly states, "Two weeks maximum for holiday music. Anytime after December 10th, but that is it." Some have very strict opinions on this controversy. Sam Gise '20 states, "You should be able to play the music you want!" Some get into the holiday spirit and listen to their music months earlier than the actual holiday. Others listen to their music the eve of the holiday they celebrate. It all depends on the person. Mariah Carey and Michael Buble released their holiday albums months earlier than the holidays, promoting a longer period of holiday anticipation, while Ariana Grande released her album one week before the holidays, supporting a shortened span of celebration. Holiday music can be enjoyed at any time depending on a person's preference.
People celebrate a wide variety of holidays, and festive music is a great way to celebrate during the holiday season. While people have different opinions on when it is appropriate to listen to holiday music, it is important to remember that music brings people together in a special way.